Mammography screening: A major issue in medicine
Eur J Cancer.. 2018 Feb;90:34-62. doi: 10.1016/j.ejca.2017.11.002. Epub 2017 Dec 20.
Mammography screening: A major issue in medicine
Philippe Autier 1 , Mathieu Boniol 2 Affiliations
Abstract
Breast cancer mortality is declining in most high-income countries. The role of mammography screening in these declines is much debated. Screening impacts cancer mortality through decreasing the incidence of number of advanced cancers with poor prognosis, while therapies and patient management impact cancer mortality through decreasing the fatality of cancers. The effectiveness of cancer screening is the ability of a screening method to curb the incidence of advanced cancers in populations. Methods for evaluating cancer screening effectiveness are based on the monitoring of age-adjusted incidence rates of advanced cancers that should decrease after the introduction of screening. Likewise, cancer-specific mortality rates should decline more rapidly in areas with screening than in areas without or with lower levels of screening but where patient management is similar. These two criteria have provided evidence that screening for colorectal and cervical cancer contributes to decreasing the mortality associated with these two cancers. In contrast, screening for neuroblastoma in children was discontinued in the early 2000s because these two criteria were not met. In addition, overdiagnosis – i.e. the detection of non-progressing occult neuroblastoma that would not have been life-threatening during the subject's lifetime – is a major undesirable consequence of screening.
Accumulating epidemiological data show that in populations where mammography screening has been widespread for a long time, there has been no or only a modest decline in the incidence of advanced cancers, including that of de novo metastatic (stage IV) cancers at diagnosis.
Moreover, breast cancer mortality reductions are similar in areas with early introduction and high penetration of screening and in areas with late introduction and low penetration of screening.
Overdiagnosis is commonplace, representing 20% or more of all breast cancers among women invited to screening and 30-50% of screen-detected cancers. Overdiagnosis leads to overtreatment and inflicts considerable physical, psychological and economic harm on many women. Overdiagnosis has also exerted considerable disruptive effects on the interpretation of clinical outcomes expressed in percentages (instead of rates) or as overall survival (instead of mortality rates or stage-specific survival).
Rates of radical mastectomies have not decreased following the introduction of screening and keep rising in some countries (e.g. the United States of America (USA)). Hence, the epidemiological picture of mammography screening closely resembles that of screening for neuroblastoma. Reappraisals of Swedish mammography trials demonstrate that the design and statistical analysis of these trials were different from those of all trials on screening for cancers other than breast cancer. We found compelling indications that these trials overestimated reductions in breast cancer mortality associated with screening, in part because of the statistical analyses themselves, in part because of improved therapies and underreporting of breast cancer as the underlying cause of death in screening groups. In this regard, Swedish trials should publish the stage-specific breast cancer mortality rates for the screening and control groups separately. Results of the Greater New York Health Insurance Plan trial are biased because of the underreporting of breast cancer cases and deaths that occurred in women who did not participate in screening.
After 17 years of follow-up, the United Kingdom (UK) Age Trial showed no benefit from mammography screening starting at age 39-41. Until around 2005, most proponents of breast screening backed the monitoring of changes in advanced cancer incidence and comparative studies on breast cancer mortality for the evaluation of breast screening effectiveness. However, in an attempt to mitigate the contradictions between results of mammography trials and population data, breast-screening proponents have elected to change the criteria for the evaluation of cancer screening effectiveness, giving precedence to incidence-based mortality (IBM) and case-control studies. But practically all IBM studies on mammography screening have a strong ecological component in their design. The two IBM studies done in Norway that meet all methodological requirements do not document significant reductions in breast cancer mortality associated with mammography screening. Because of their propensity to exaggerate the health benefits of screening, case-control studies may demonstrate that mammography screening could reduce the risk of death from diseases other than breast cancer. Numerous statistical model approaches have been conducted for estimating the contributions of screening and of patient management to reductions in breast cancer mortality. Unverified assumptions are needed for running these models. For instance, many models assume that if screening had not occurred, the majority of screen-detected asymptomatic cancers would have progressed to symptomatic advanced cancers.
This assumption is not grounded in evidence because a large proportion of screen-detected breast cancers represent overdiagnosis and hence non-progressing tumours. The accumulation of population data in well-screened populations diminishes the relevance of model approaches. The comparison of the performance of different screening modalities – e.g. mammography, digital mammography, ultrasonography, magnetic resonance imaging (MRI), three-dimensional tomosynthesis (TDT) – concentrates on detection rates, which is the ability of a technique to detect more cancers than other techniques. However, a greater detection rate tells little about the capacity to prevent interval and advanced cancers and could just reflect additional overdiagnosis. Studies based on the incidence of advanced cancers and on the evaluation of overdiagnosis should be conducted before marketing new breast-imaging technologies. Women at high risk of breast cancer (i.e. 30% lifetime risk and more), such as women with BRCA1/2 mutations, require a close breast surveillance. MRI is the preferred imaging method until more radical risk-reduction options are eventually adopted. For women with an intermediate risk of breast cancer (i.e. 10-29% lifetime risk), including women with extremely dense breast at mammography, there is no evidence that more frequent mammography screening or screening with other modalities actually reduces the risk of breast cancer death. A plethora of epidemiological data shows that, since 1985, progress in the management of breast cancer patients has led to marked reductions in stage-specific breast cancer mortality, even for patients with disseminated disease (i.e. stage IV cancer) at diagnosis. In contrast, the epidemiological data point to a marginal contribution of mammography screening in the decline in breast cancer mortality. Moreover, the more effective the treatments, the less favourable are the harm-benefit balance of screening mammography. New, effective methods for breast screening are needed, as well as research on risk-based screening strategies.
A recent Canadian trial reports breast cancer over-diagnosis rates of up to 55 per cent, from routine screening mammograms. (Shutterstock)
Routine mammograms do not save lives: The research is clear
October 2, 2017 10.09am AEDT
Author
Anne Kearney Associate Professor of Nursing, Memorial University of Newfoundland
Disclosure statement
Anne Kearney received funding from Government of Newfoundland and Labrador for a current project related to non-nursing duties (not-related). I have held other funding in the past but none that puts me in a conflict of interest.
Partners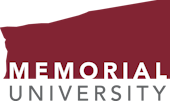 We believe in the free flow of information
Republish our articles for free, online or in print, under Creative Commons licence.
As breast cancer awareness month kicks off, all women should know something: there is no reliable evidence that routine mammograms for healthy women save lives.
There is good evidence that such mammograms can cause harm.
And yet there are 12 breast-screening programs in Canada, each offering routine mammography screening to well women. Most of them offer mammograms to women of 50 to 74 years of age every two to three years. These programs were set up based on evidence produced in the 1970s and 1980s — that detecting breast cancer early through a mammogram would save many lives.
The Canadian Task Force on Preventive Health Care also still recommends that women aged 50 to 74 get regular mammography screening. They are updating their breast-screening recommendations this year; hopefully they'll reflect the latest evidence.
Join 175,000 people who subscribe to free evidence-based news.
I have been looking at breast-screening evidence for more than 20 years.
I was part of a small group of individuals who started the breast-screening program in Newfoundland and Labrador. My job was professional and public education, including recruitment of women.
Over time there was increasing evidence that mammography screening may not be as beneficial as once thought. As the daughter of a woman with pre-menopausal breast cancer, I was also interested in the evidence on breast self-examination and clinical breast examination in screening.
If you are a woman who is considering having (or continuing to have) routine mammography screening, here is some information you need to know.
1. Screening mammograms do not reduce death from breast cancer
There is no reliable evidence that having a screening mammogram reduces death by breast cancer on a population basis. The Cochrane Collaboration reached this conclusion after taking a good look at the original randomized trials. A recent Canadian trial, considered the best mammography trial, supported this finding for women aged 40 to 59. This is important evidence that needs careful consideration.
2. Routine mammograms over-diagnose cancer
The Cochrane Collaboration also reported on harms associated with mammography screening. The most important of these is over-diagnosis. That is, the diagnosis of breast cancers in healthy women that would never have become clinically detectable without screening or would have caused harm to the woman in any way.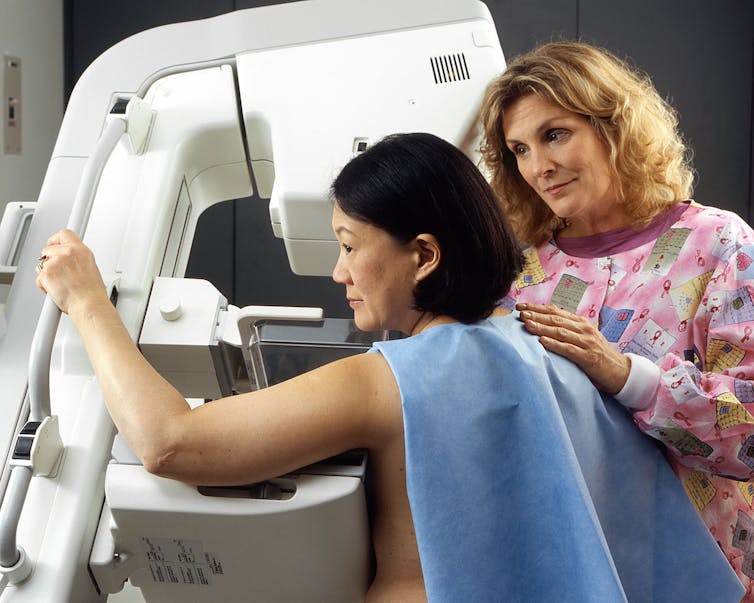 Estimates of over-diagnosis vary from 30 per cent in the Cochrane Collaboration 2013 report to 55 per cent in the 2016 update from the Canadian trial and 54 per cent by the United States National Cancer Institute.
3. Treatment for over-diagnosed cancer is harmful
Women with over-diagnosed breast cancer receive the usual breast cancer treatments including lumpectomy, mastectomy, radiation and hormonal therapy. All treatment for over-diagnosed cancer is harmful. This means that, because of mammography screening, many women are diagnosed with a breast cancer that might never have become apparent, and they undergo unnecessary treatment.
4. False positives and over-diagnosis cause anxiety
Another harm associated with mammography screening is false positive findings — when an abnormality is detected that might be breast cancer but, after further testing including more mammography, is found not to be. Having additional testing causes significant anxiety for some women, including the belief that they are at higher risk for breast cancer.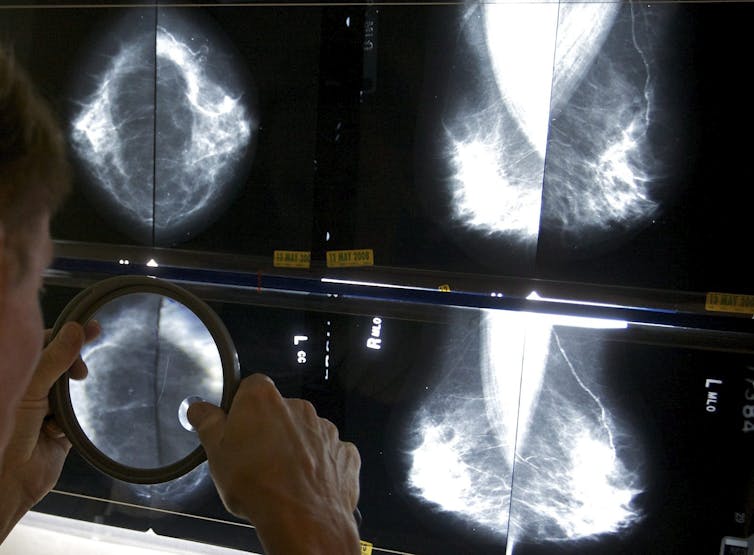 In addition to the significant anxiety some women feel because of a false positive finding, consider the experience of a woman who is over-diagnosed, receives cancer treatment and lives with a breast cancer diagnosis for the rest of her life — a diagnosis that might never have occurred without mammography screening.
5. Radiation from screening can also kill
Radiation associated with mammography screening, additional mammography for false positives and with radiation treatment for overdiagnosed breast cancer carries significant risk for women.
A study done for the United States Preventive Services Task Force estimated that radiation exposure from screening and diagnostic workup causes 27 breast cancers and 4 deaths for every 100,000 women aged 50 to 69 screened every two years.
6. Screening directs resources away from treatment
There are significant harms associated with mammography screening and no reliable evidence of benefit. It is time to discontinue routine mammograms for all healthy women of a particular age. Resources should be shifted toward surveillance of women at higher risk for breast cancer, diagnostic workup for women with a change in their breast that does not go away and for ensuring that women receive timely treatment for a confirmed invasive breast cancer.
Population-based mammography screening has opportunity costs for the health care system, not to mention the social, financial, interpersonal and emotional costs to women and their families.
7. Public information is not balanced
It's important that women are told — in plain language — about the potential harms and benefits of mammography screening so they can make an informed decision about being screened or not. I was involved in a recent review of the websites of 12 breast screening programs in Canada. Our results (accepted for publication) show that no program is offering balanced information on their website to support an informed decision.
It's time to change the conversation in Canada about how to reduce the significant illness and death associated with breast cancer. Population-based mammography screening is not the way. We need to continue to research better early detection methods, including breast self examination and clinical breast examination.
Posted on October 17, 2021, in Uncategorized. Bookmark the permalink. Comments Off on Mammography screening: A major issue in medicine.