The one trick to keeping a heart-healthy diet
Featured Articles in Internal Medicine In the News
The one trick to keeping a heart-healthy diet
Naveed Saleh, MD, MS, for MDLinx | April 30, 2020
For decades, the goal of a heart-healthy diet was to lower cholesterol. But it can be difficult to track the amount of cholesterol in various foods you eat. So, instead of focusing on a target number for dietary cholesterol, adopting dietary patterns that are naturally low in cholesterol may do the trick to keep a heart-healthy diet, according to the authors of a robust review of studies published in Circulation. https://tpc.googlesyndication.com/safeframe/1-0-37/html/container.html
Advertisement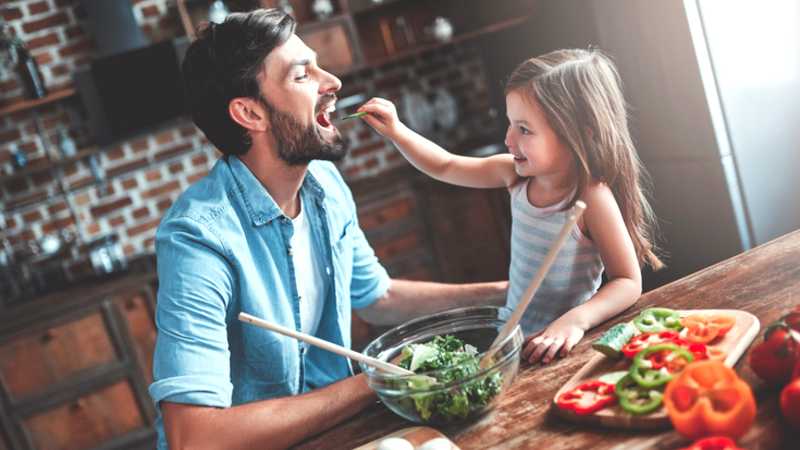 One simple approach can unlock a heart-healthy diet.
"A recommendation that gives a specific dietary cholesterol target within the context of food-based advice is challenging for clinicians and consumers to implement; hence, guidance focused on dietary patterns is more likely to improve diet quality and to promote cardiovascular health," wrote the authors, who were on an American Heart Association (AHA) panel. 
"Dietary guidance should focus on healthy dietary patterns (eg, Mediterranean-style and DASH [Dietary Approaches to Stop Hypertension]–style diets) that are inherently relatively low in cholesterol," the authors added. "These patterns emphasize fruits, vegetables, whole grains, lowfat or fat-free dairy products, lean protein sources, nuts, seeds, and liquid vegetable oils. 
AHA Findings
Per the authors of the review, an extensive corpus of high-quality evidence has produced mixed results regarding any link between dietary cholesterol intake and heart disease outcomes, including the risks of coronary heart disease, myocardial infarction, and stroke. For instance, a recent meta-analysis indicated that eating half an egg per day was linked to a 6% increase in the risk of heart disease. Other studies have also indicated a link between dietary cholesterol (ie, egg consumption) and heart disease—particularly among those with diabetes and risk of heart failure.
Data from interventional studies also show that dietary cholesterol has a modest effect on CVD risk factors and lipid and lipoprotein concentrations. "Our meta-regression analysis using data from controlled feeding studies, in which the ratio of polyunsaturated fatty acid to saturated fatty acid in the comparison diets was matched, indicated that dietary cholesterol significantly increased total cholesterol, but the findings were not significant for the stronger predictor of CVD risk, LDL cholesterol, or HDL cholesterol concentration," the authors wrote.
Cholesterol levels
Notably, official guidelines—including Dietary Guidelines for Americans and the 2019 ACC/AHA Guideline on the Primary Prevention of Cardiovascular Disease—don't give specific recommendations regarding cholesterol intake. The latter, for instance, more generally recommends that: "a diet containing reduced amounts of cholesterol and sodium can be beneficial to decrease atherosclerotic CVD risk." 
The authors of the Circulation review pointed out that Mediterranean and DASH diets are low (<300 mg/d) in cholesterol. "Healthy dietary patterns are inherently relatively low in cholesterol, with typical levels similar to the current US intake," they wrote. 
Per the 2013-2014 National Health and Nutrition Examination Surveys (NHANES), the average cholesterol intake in Americans aged ≥20 years was 293 mg/d (95% CI: 284–302). 
On the other hand, most high-cholesterol foods in American diets are also high in saturated fats. (Saturated fat accounts for more than 10% of calories in the average American diet.) 
"Because the majority of observational studies do not adjust for saturated, monounsaturated, and polyunsaturated fat, it can be difficult to distinguish between the independent effects of dietary cholesterol and dietary fat type."
Although observational studies can't provide this advice, other research can (as you'll see below). 
Clinical practice
The authors make specific recommendations based on the results of their science advisory.
Due to the relatively high concentration of cholesterol in egg yolks, healthy individuals can include up to a whole egg or equivalent daily (eg, 3 ounces of shrimp). Furthermore, shrimp and other types of shellfish (which are relatively high in dietary cholesterol but very low in saturated fat) can be integrated into a heart-healthy dietary pattern when combined with lean or plant-based protein sources. 
Exceptions to this guidance include patients with dyslipidemia, especially those with diabetes or heart-failure risk, who should gingerly approach the intake of cholesterol-rich foods. On the other hand, older patients with cholesterol levels within normal limits can eat up to two eggs a day due to their convenience and nutritional benefits. Vegetarians may include increased amounts of dairy and eggs. 
In addition, replacing saturated fats with unsaturated fats will lower LDL cholesterol concentrations better than reducing dietary cholesterol alone, the authors advised. 
"For example, replacing full-fat milk with fat-free milk would lower saturated intake by 4.3 g/1 cup; however, this replacement would yield only a 19-mg reduction in dietary cholesterol. Replacing 3 oz lean ground beef with 3 oz chicken breast would lower saturated fat by 4.84 g but dietary cholesterol by only 3 mg," they wrote. 
To be sure, the idea of evaluating your diet in more general terms is nothing new. Nearly 25 years ago, the term intuitive eating was first coined. This practice involves rejecting the idea of "dieting" and rigidly counting calories in favor of eating when you're hungry and stopping when you're full.
Posted on September 8, 2020, in Uncategorized. Bookmark the permalink. Comments Off on The one trick to keeping a heart-healthy diet.