5 big changes to medicine in the past few decades
Featured Articles in Internal Medicine In the News
5 big changes to medicine in the past few decades
Naveed Saleh, MD, MS, for MDLinx | November 26, 2019
Sometimes even the most ensconced medical knowledge is subject to contention, revision, and even derision. For instance, who would have thought that mouth-to-mouth resuscitation—a life-saving technique formally recognized in 1740 that has since been practiced for centuries—would no longer be necessary during CPR?
Advertisement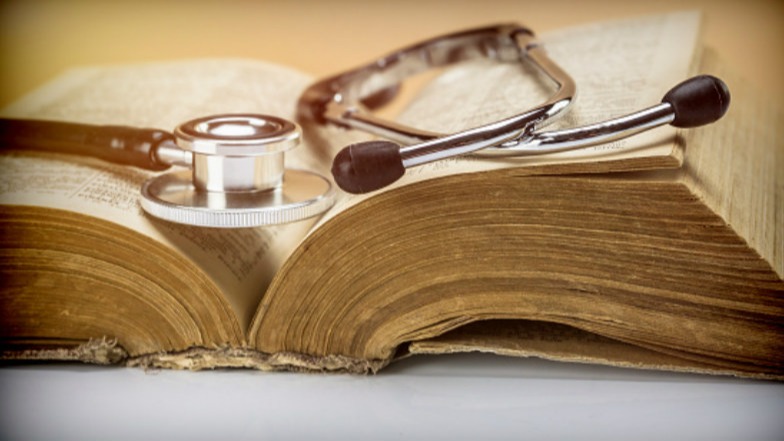 Medicine has changed greatly, not just over the past few years, but over the centuries.
Let's take a look at five areas where medicine has changed over the past several years.
CT scans in kids
Once upon a time, physicians were less concerned about the radiation exposure inherent in CT scans. This all changed, however, in 2007, when debate over the safety of pediatric CT came to the fore, in part because of the publication of a review article in the New England Journal of Medicine (NEJM), in which the authors wrote:
"The number of computed tomographic (CT) studies performed is increasing rapidly. Because CT scans involve much higher doses of radiation than plain films, we are seeing a marked increase in radiation exposure in the general population. Epidemiologic studies indicate that the radiation dose from even two or three CT scans results in a detectable increase in the risk of cancer, especially in children."
Results from a more recent high-powered systematic review published in Otolaryngology—Head and Neck Surgery supported the findings from the 2007 NEJM publication. Although data were limited, the researchers found that there was a marginal significant increase in the risk of all combined cancers in children receiving facial CT. Specifically, one case of excess malignancy resulted from 4,000 brain CTs. Furthermore, the risk of malignancy during the 10 years following CT exposure was 1 brain tumor per 10,000 patients exposed to a 10 mGy scan at age < 10 years.
Antibiotic prophylaxis for dental procedures
"Compared with previous recommendations, there are currently relatively few patient subpopulations for whom antibiotic prophylaxis may be indicated prior to certain dental procedures," according to the American Dental Association.
More specifically, only a subset of patients with joint replacement or heart conditions should receive prophylactic antibiotics, and in these cases it's best to consult with an orthopedic surgeon or cardiologist, respectively.
Lipid management guidelines
In case you missed it, there's been another war. And no, we're not talking about some conflict that played out in a far-flung theater. Instead, we're talking about the statin wars that played out in the pages of top medical journals, with editors acting as generals.
Here's a version of what happened.
In 2013, a review published in BMJ undermined the value of giving statins as primary prevention to patients at low-risk of heart attack or stroke. In these patients, the risk of adverse effects such as myopathy and myositis outweighed any potential benefit. Importantly, a joint task force of the American College of Cardiology (ACC) and the American Heart Association (AHA) convened in 2013 de-emphasized the importance of lipid levels when treating those at risk of heart disease, and recommended focusing on the risks of heart attack and stroke instead.
In 2016, the Lancet cast serious shade on the BMJ review article, claiming that the absolute benefits of statins as primary prevention far outweigh any risk of adverse effects. Soon editors at both the BMJ and Lancet were accusing one another of endangering public health.
In 2018, the ACC/AHA joint task force reconvened and, in a reversal, once again stressed the importance of lipid management.
Rescue breathing guidelines
Although CPR saves lives, it is not performed nearly enough when a person drops to the ground in public. One reason could be the "ick" factor associated with rescue breathing.
In 2015, the AHA updated its guidelines to make compression-only CPR an alternative to the rule of 30 compressions followed by 2 rescue breaths among lay rescuers.
Here is the AHA's calculus:
"Evidence comparing layperson compression-only CPR with conventional CPR is derived from RCTs of dispatcher-guided CPR and observational studies. There were no short-term survival differences in any of the 3 individual randomized trials comparing the 2 types of dispatcher instructions. Based on meta-analysis of the 2 largest randomized trials (total n = 2,496), dispatcher instruction in compression-only CPR was associated with long-term survival benefit compared with instruction in chest compressions and rescue breathing. Among the observational studies, survival outcomes were not different when comparing the two types of CPR."
The American Red Cross, on the other hand, still includes rescue breathing in its CPR guidelines. The organization suggests to "push fast" and "push hard," with compressions at least 2 inches deep and at a rate of 100 per hour. After compressions, rescue breathing should be performed.
One pivotal randomized trial, however, reined in the importance of chest compressions for select populations. Researchers assessed 1,941 patients who experienced out-of-hospital cardiac arrest, among whom 981 received chest compressions and 960 received both chest compression and rescue breathing. They concluded the following:
"In this multicenter, randomized trial, CPR instructions consisting of chest compression alone did not increase survival to hospital discharge overall, as compared with instructions consisting of chest compression plus rescue breathing. However, the results suggest that chest compression alone may increase survival among certain subgroups of patients—those with a cardiac cause of arrest and those with ventricular fibrillation."
Prostate-specific antigen blood tests
The prostate-specific antigen (PSA) blood test was once considered a very important diagnostic tool for men of a certain age to receive. For years, men received the test even though the benefit was unclear.
In 2009, however, based on the results of a US trial, the US Preventive Services Task Force (USPSTF) recommended against its use. In 2017, the USPSTF updated its recommendations, suggesting that providers engage in shared-decision making to discuss the benefits and drawbacks of PSA testing with their patients. The USPSTF also recommended against using the PSA test in men aged 70 years and older.
As a biomarker, PSA has several limitations. Conditions other than cancer can raise PSA levels. These conditions include benign prostatic hyperplasia and prostatitis. Furthermore, PSA levels go up with age. Conversely, drugs, chemotherapy, and obesity can lower PSA levels.
Furthermore, results from PSA blood tests aren't always accurate, and higher levels don't necessarily mean cancer. Thus, many men with normal PSA levels may end up receiving a diagnosis of prostate cancer. In fact, between 23% and 42% of men with prostate cancer detected by PSA test results have tumors that would not affect their health if left otherwise untreated. And while you may be tempted to think "better safe than sorry," consider that overdiagnosis comes with risks of its own, including risk of sepsis from repeat biopsies, increased costs, and anxiety.
Here's the conclusion of a Cochrane study on the topic:
"Any reduction in prostate cancer-specific mortality may take up to 10 years to accrue; therefore, men who have a life expectancy less than 10 to 15 years should be informed that screening for prostate cancer is unlikely to be beneficial. No studies examined the independent role of screening by DRE."
Let's consider a quotation taken from Dr. Atul Gawande that sheds some light on the ever-changing field of medicine, and how even our most entrenched beliefs can be dispatched:
"We look for medicine to be an orderly field of knowledge and procedure. But it is not. It is an imperfect science, an enterprise of constantly changing knowledge, uncertain information, fallible individuals, and at the same time lives on the line. There is science in what we do, yes, but also habit, intuition, and sometimes plain old guessing. The gap between what we know and what we aim for persists. And this gap complicates everything we do."
Medicine has changed greatly, not just over the past few years, but over the centuries. But, without change, there would be no progress. We are grateful for this and look forward to whatever changes the future will bring.
Posted on December 9, 2019, in Uncategorized. Bookmark the permalink. Comments Off on 5 big changes to medicine in the past few decades.